Finance function of the future
Francois Rossouw, Ernst & Young LLP
"Finance Transformation is more than just new technology"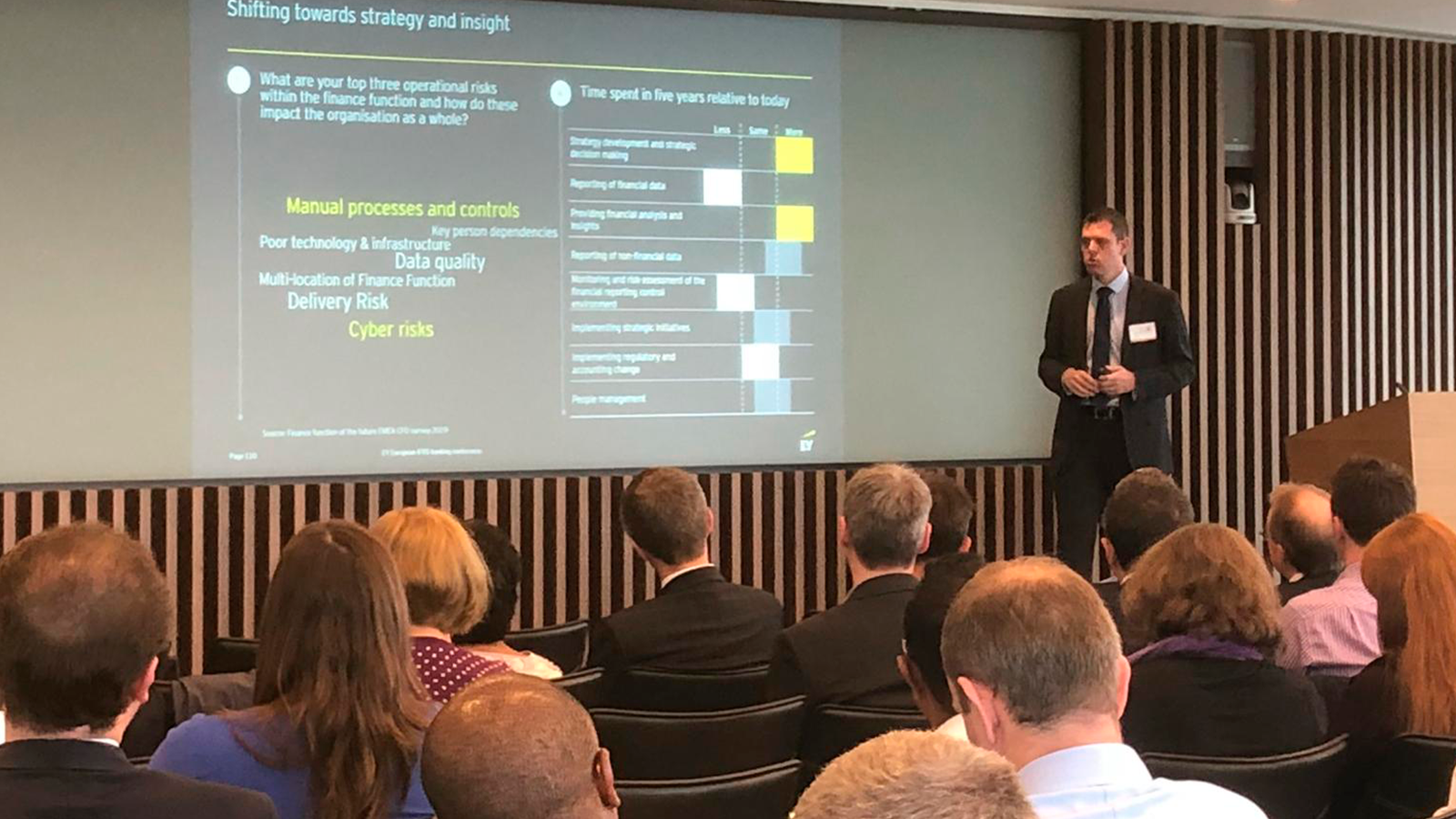 Finance function of the future
The finance function is transforming from focusing mainly on financial reporting and control, to being a value-added business partner which provides real-time and forward looking financial and non-financial information.
However finance functions are still challenged by manually intensive processes, poor data quality, legacy systems and time intensive reporting tasks. This is limiting their capacity to focus on transforming the finance function and supporting the wider strategic agenda across the business.
EY is currently undertaking a CFO survey with our banking clients to understand how business priorities are changing and whether the finance function is well equipped to deliver against these priorities. The survey also seeks to understand the potential limitations to transforming their finance function as well as the technology and workforce impact. Key observations from those participants who we have been surveyed are included below:
How well equipped is your finance function to deliver against the organisational strategic priorities?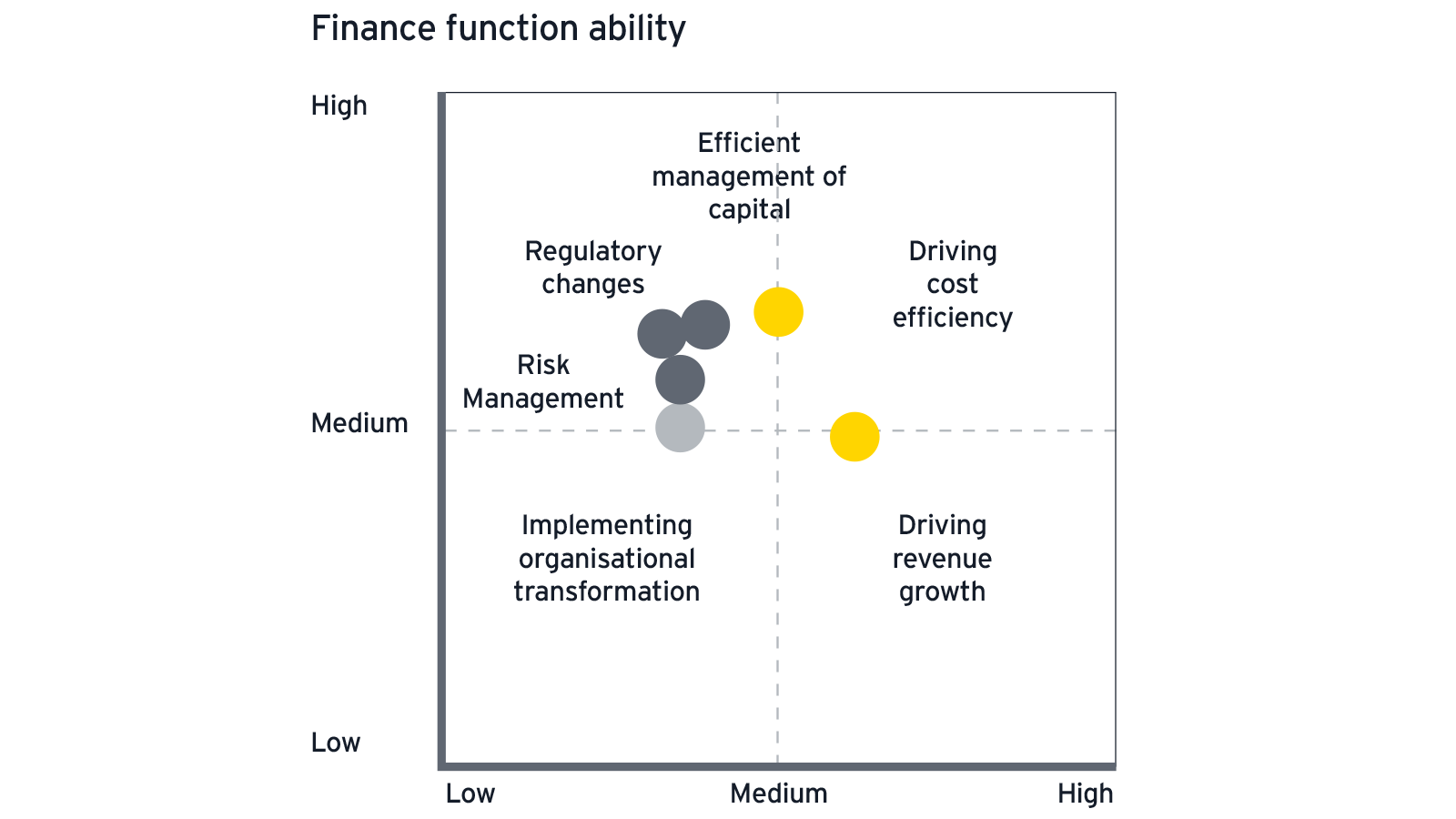 With the pace of mandatory change slowing, finance functions need to support a change in focus, driving value for customers though innovative product and technology offerings
The top strategic priority for Banks is driving revenue growth, followed by driving cost efficiency and efficient management of capital. However the majority of respondents feel that the finance function is only somewhat equipped to deliver against these priorities.
A key initiative for the finance function in the short term will be to understand how they can better support the business in its ambition to drive revenue growth while balancing this with greater cost efficiency. The finance function must be able to perform a robust business analysis and provide insight on pricing decisions.
Industry changes could have a significant impact on how the finance function provides value
Finance leaders have highlighted three areas that will have the largest impact on the finance function over the next few years, being:
Introduction of new technologies
Development of new products
Meeting regulatory demands for more timely and comprehensive reporting
The finance function's current value proposition aligns to this by recognising the importance of scenario and profitability analysis, regulatory confidence and the role it plays in reducing the costs of business.
The introduction of new technology will have implications on how the finance function performs its role as a control function as well as its ability to support the business. These new technologies will also provide the finance function access to ever increasing information to allow them to provide insights and support strategic decision making.
What changes to the industry will have the largest impact on your finance function?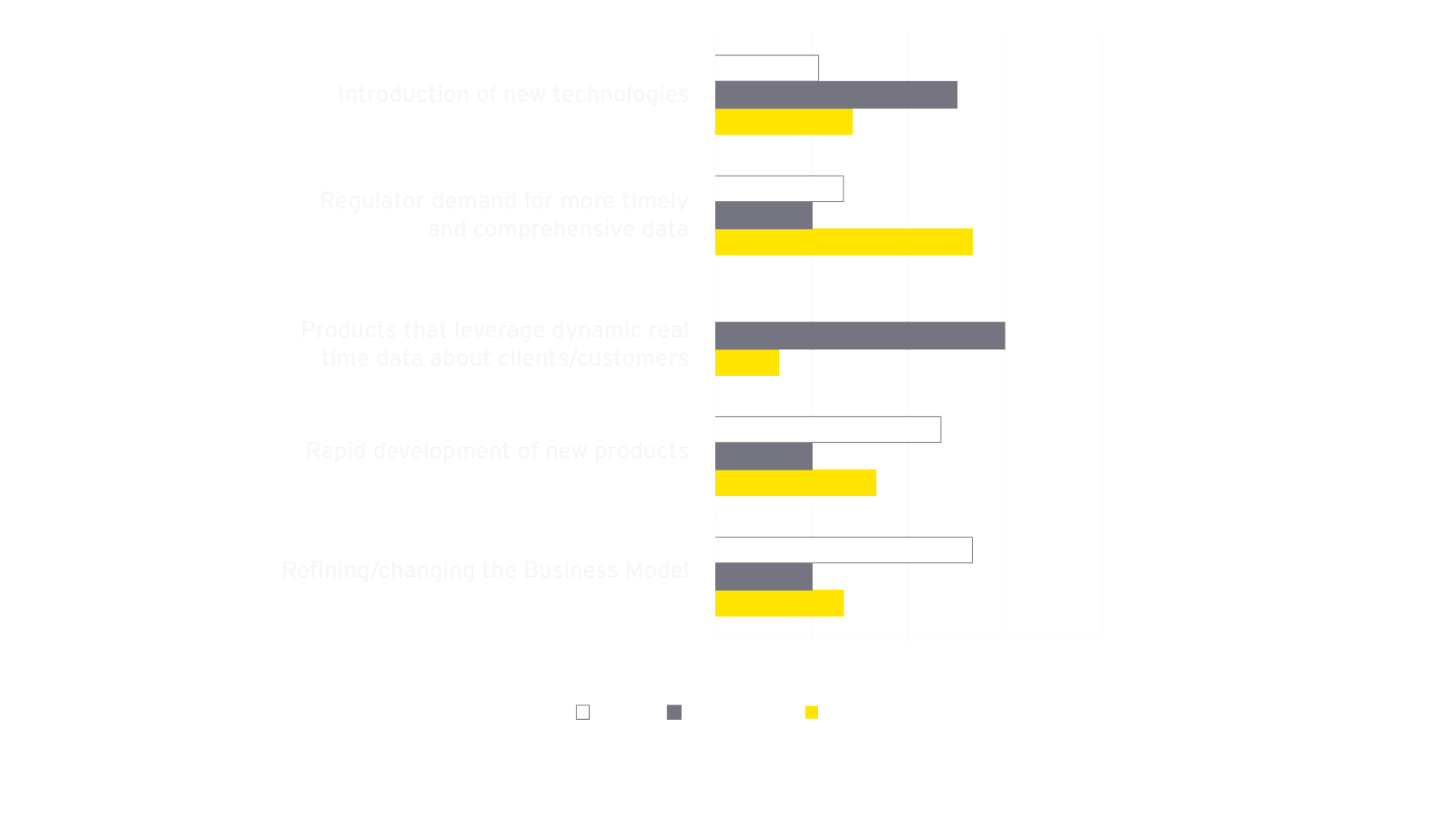 The finance function will need to overcome historical barriers to transform and innovate
Finance functions acknowledge that there are still manually intensive processes supported by legacy technology and infrastructure. As such, a large percentage of their time is focussed on resolving data quality issues.
Whilst finance functions commonly highlight that they need to free up their time to focus on being a business enabler, this shift is largely reliant on the use of technology solutions.
However many industry participants still indicate that legacy technology and system complexity, lack of internal skills and level of investment required are the top three barriers to re-shaping their finance functions.
What are the barriers to transforming your finance function?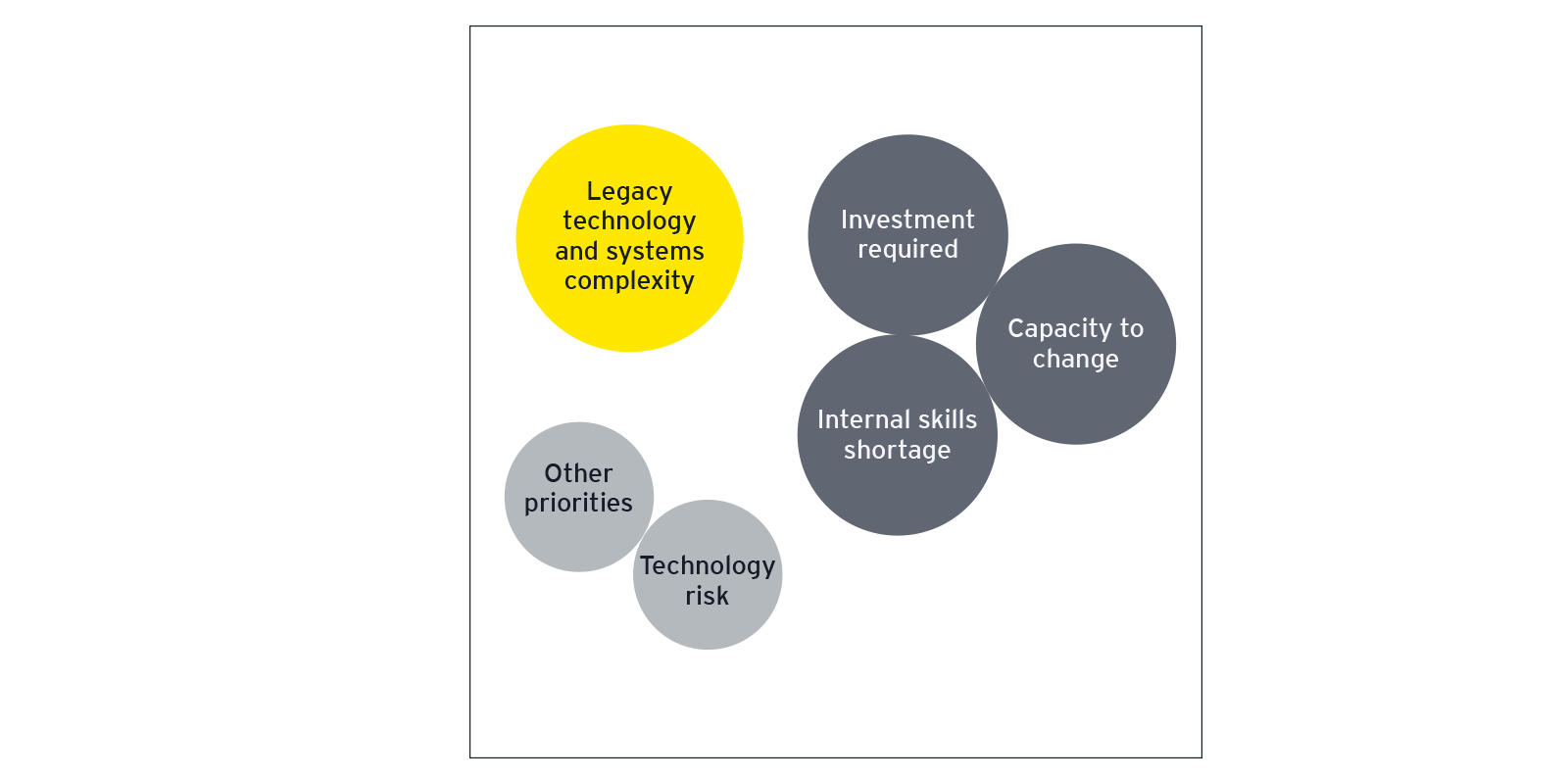 To transform the finance function, it will need to change the way it develops and organises talent
Recognising that revenue growth is the organisation's top priority, respondents see the requirement to develop commercial knowledge and increase predicative and prescriptive analytics skills as the top priority for the next 5 years.
The increasing demand placed on the finance function is recognised through the need to widen the capabilities of the leadership team, and to allow CFO's to delegate responsibilities.
Although regulatory focus is expected to be less of a strategic priority, respondents still recognise the need to have a strong knowledge base to support regulatory compliance.
Improvement in digital technology skills ranks as a lower initiative. However given the large impact that technology will have on strategic priorities, this may be an important skill in aiding the finance function to adapt to technological changes.
Looking ahead five years from now, how important will the following people and skills initiatives be for your finance function?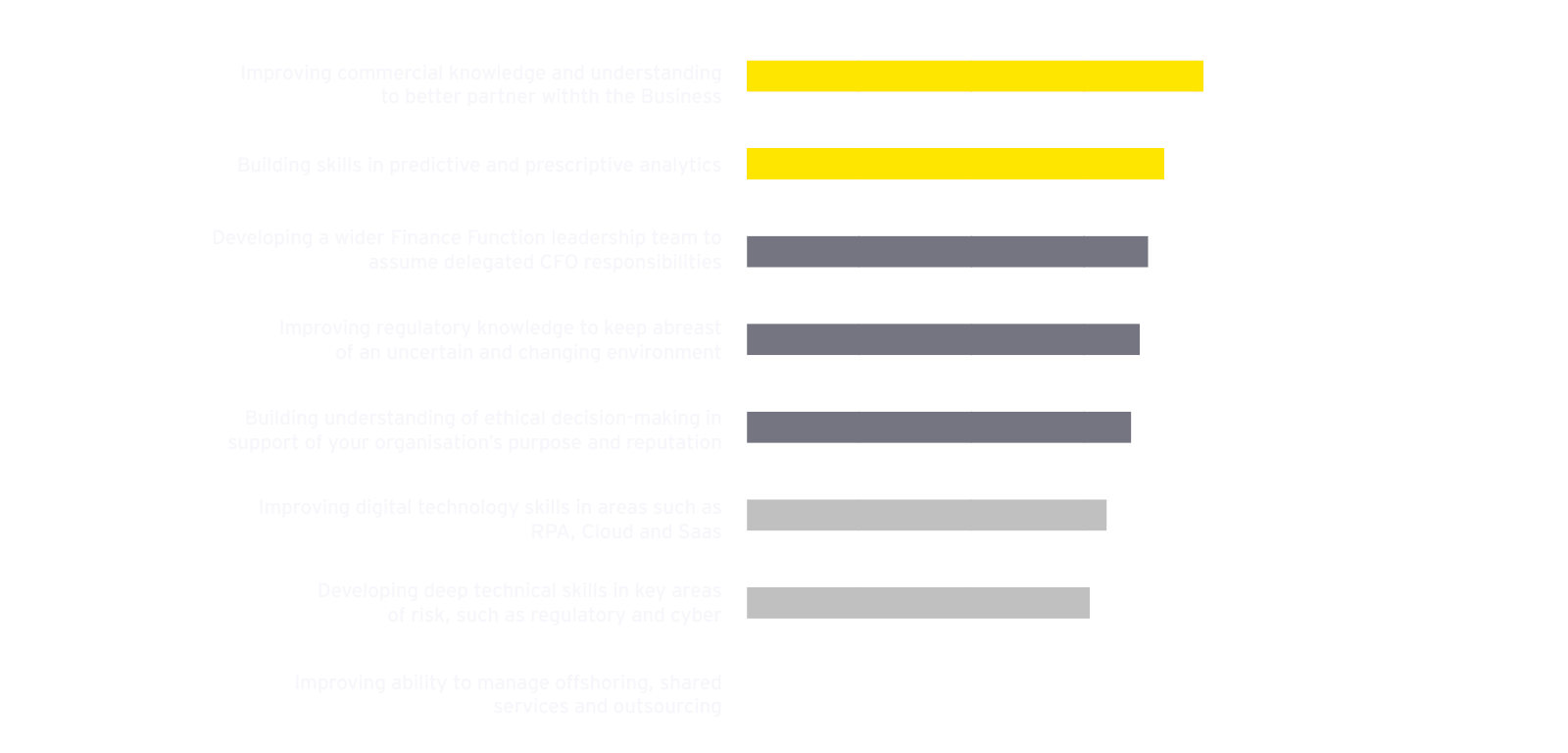 Leveraging the right technologies to accelerate the pace of the finance function transformation
A number of technology levers will enable the finance function transformation, which based on the responses received, are at various stages of implementation. Respondents noted that Big Data and Advanced Data Analytics are the most critical technology enablers for the finance function.
Whilst Advanced Data Analytics will enable the finance function to provide value added support to business through providing forward looking analysis, further progress must still be made to bring this to a mature stage.
Most big banks, whist having mature ERP systems, are now investigating the implementation of cloud based ERP solutions. Blockchain is a relatively nascent technology and few finance functions have begun any substantial activity using this technology.
Technology is critical to enable finance function transformation, and to deliver the required speed, efficiency and cost benefits