Finance function of the future
---
Francois Rossouw, Director, Ernst & Young LLP and
Ladislas Tyl, Partner, Ernst & Young et Associés
Banks are increasingly facing disruption and their finance functions are no exceptions. New technologies, increasing demands from stakeholders and new opportunities are driving transformation within banks' finance functions.
Where these functions have traditionally been geared to focus on book-keeping and regulatory reporting, the modern finance function has unique access to big data within an organization. With the right tools and mindset, it has the potential to play a strategic role as corporate data custodian, interpreter and forecaster of business trends which could drive a far closer alignment between banks' business and finance functions. However, these possibilities are not without their obstacles, as explained by Francois and Ladislas.
In the decade since the last financial crisis, banks and their finance functions have targeted regulatory requirements and control processes. As banks begin to shift into a phase where they are in a competitive race for profitability, their focus is increasingly being placed on revenue growth and cost efficiencies. While modern finance functions are well placed to help their organizations to control costs and handle regulatory pressures, they also need to strengthen their ability to assist business to drive revenue growth by developing the right products and strategies at the right time for the right market.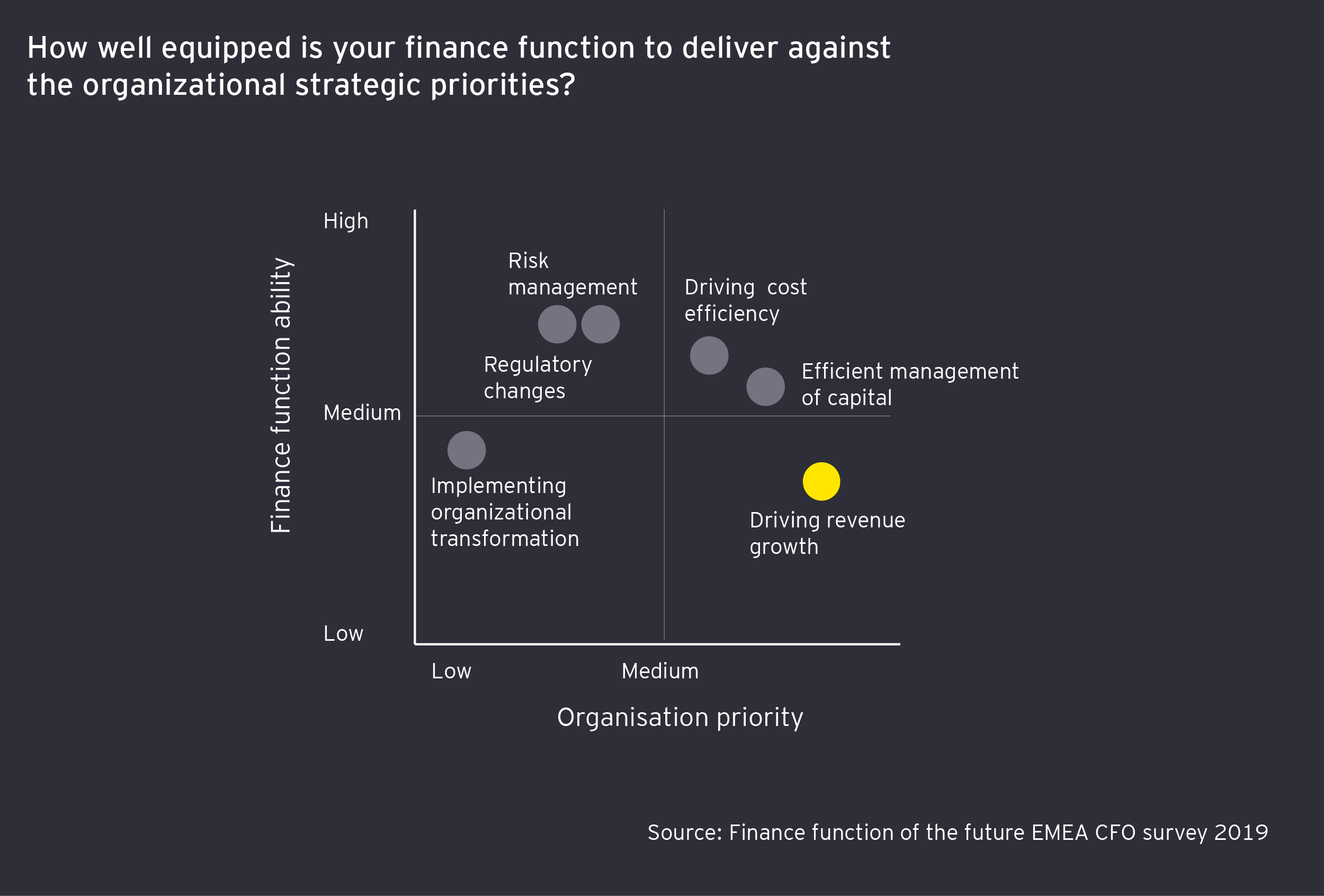 Many banks struggle to form a single, consistent and accurate data source and therefore face challenges using and interpreting data. Here, the finance function has a unique opportunity as it has potentially greater access to internal data and stronger know-how on reporting than any other part of a bank. To become a key custodian rather than a user of this data, finance functions must take ownership of data quality and consistency, not just of financial data, but also non-financial data which can be obtained from the banks' financial systems. Finance must then become an interpreter and forecaster of this data and use these capacities to make recommendations to business and management on products and strategies.
While the recent Basel Committee on Banking Supervision (BCBS) and IFRS 9 projects have driven the finance function's ability to take custody of data and develop the ability to forecast credit losses, a broader mindset is needed if finance functions are to realise their potential. Along with a change in mindset, finance functions will need more time.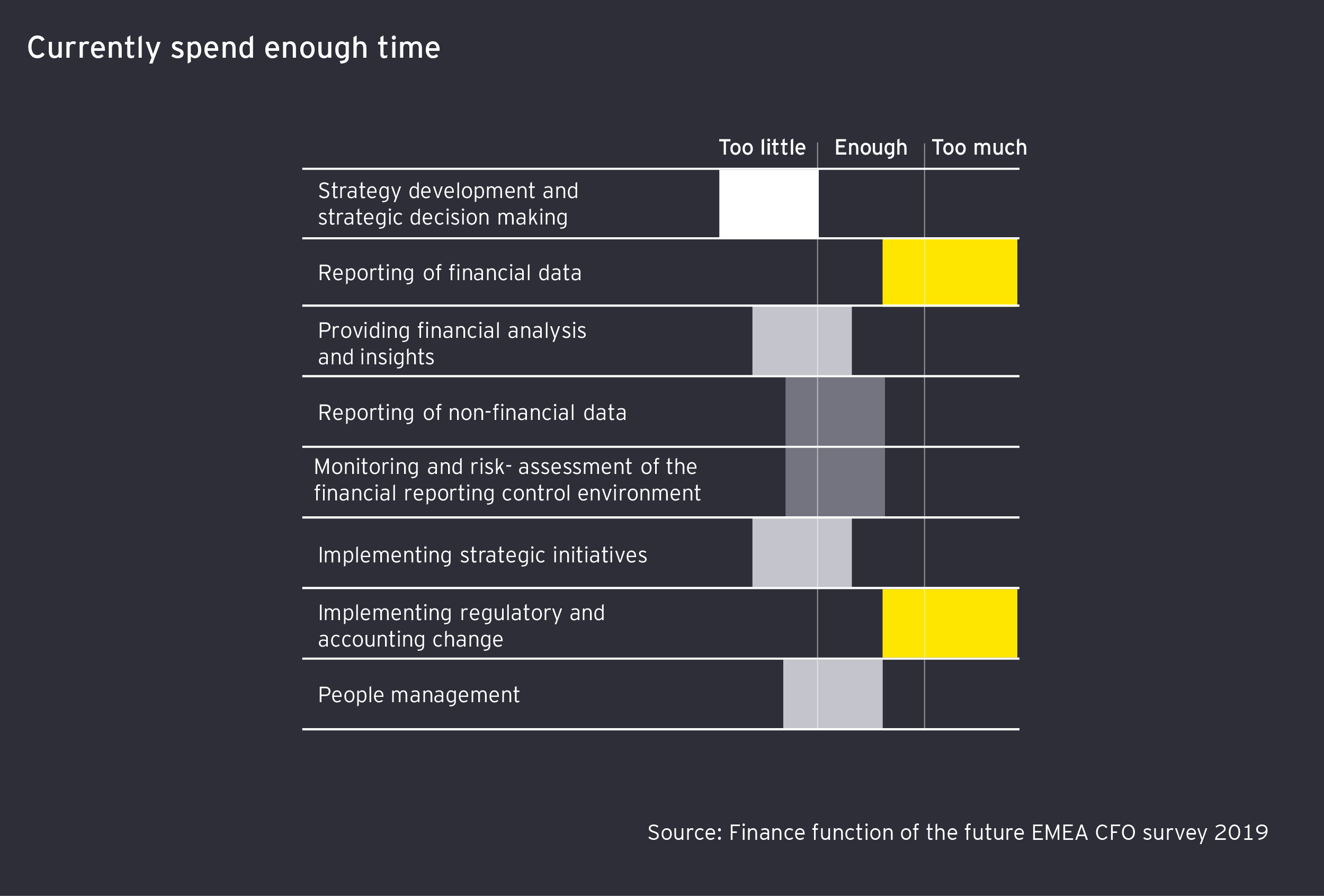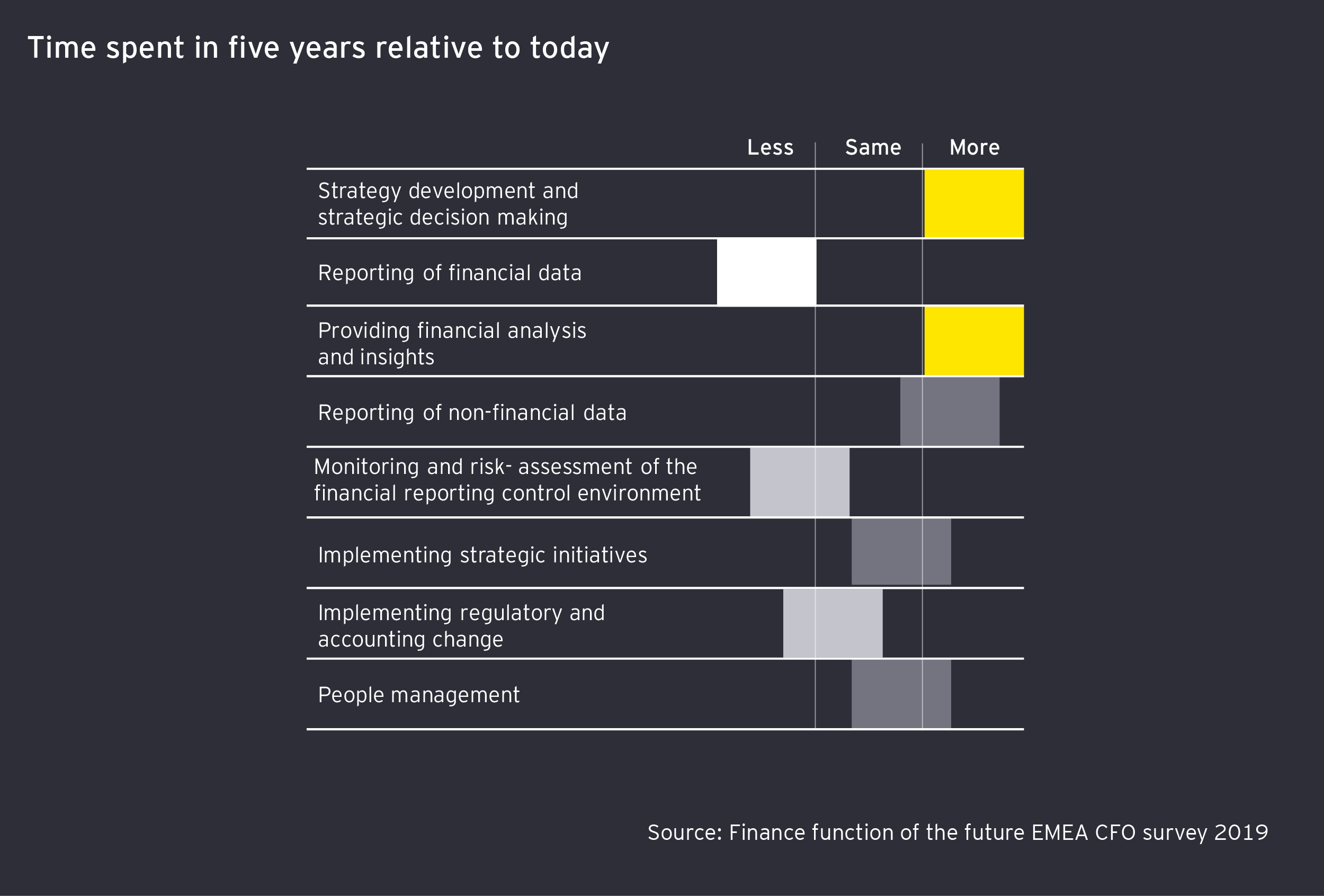 For more time to be spent on strategic functions, efficiencies will need to be achieved, but this requires finance to overcome some significant hurdles.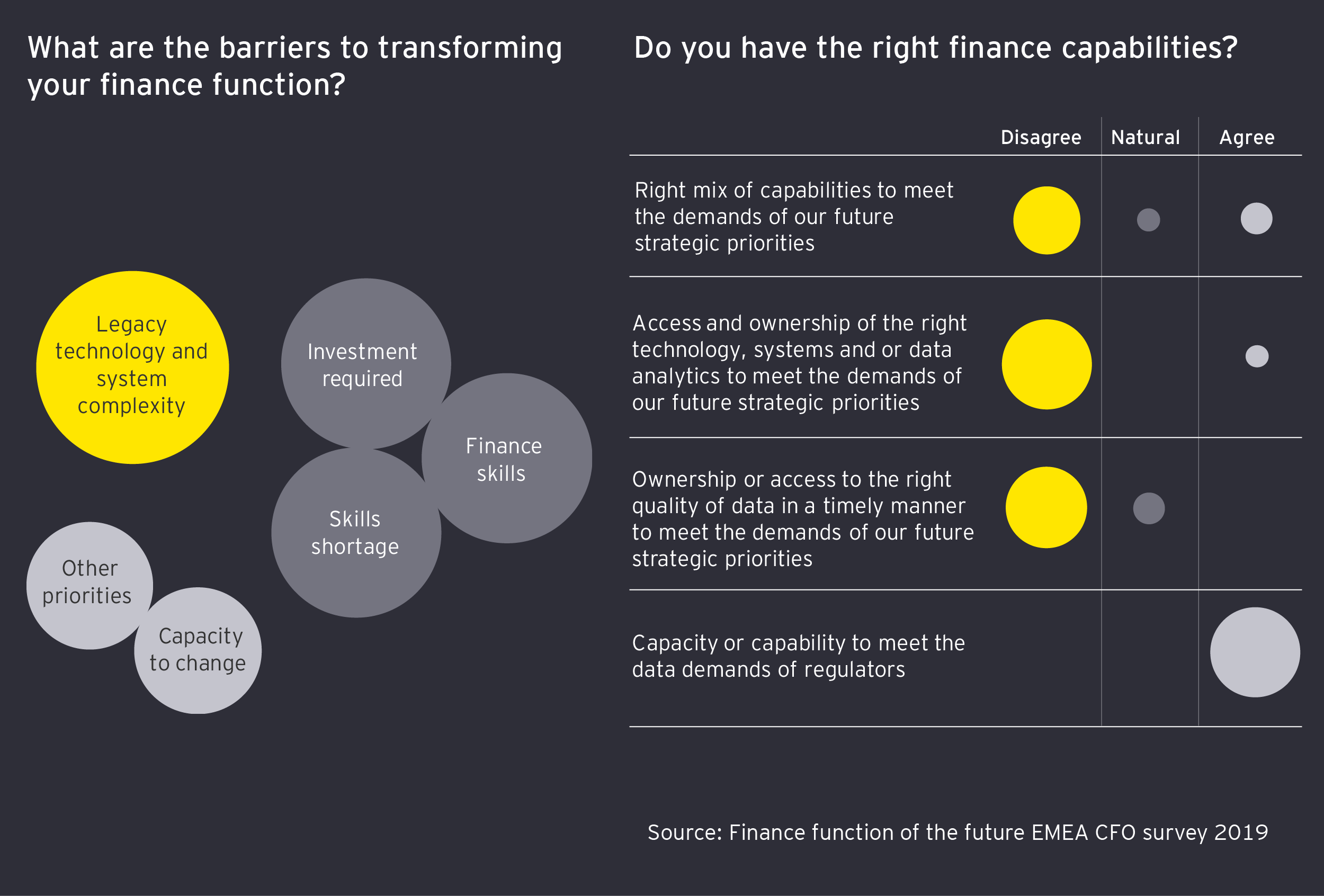 Legacy systems and disparate data sets continue to pose a threat to the usefulness and usability of banks' data. To overcome this, significant investment is needed, both in systems and in people. On the systems side, finance lags the business in the adoption of up-to-date technologies. Many technologies which are already used in operational and client facing roles, are yet to be adopted in back-office roles.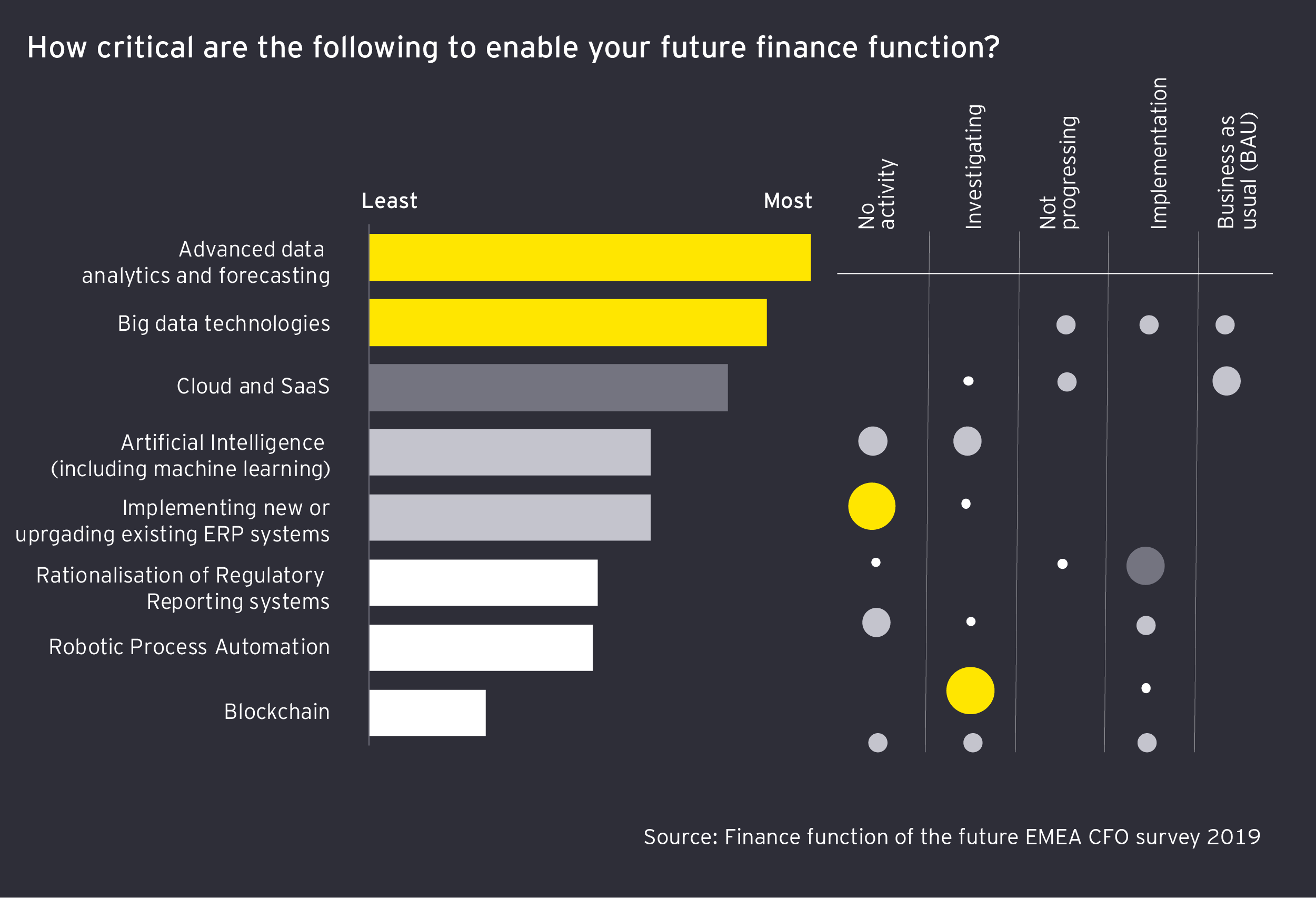 The skills profile of the finance professional also needs to be modernized. In addition to the technical and analytical skills that have been valued in the past, IT and data management skills are likely to be crucial going forward. In this space, banks face a war for talent. Unlike in previous decades, banks are not automatically in pole position to attract the top finance talent, as new market entrants such as niche FinTechs and large cross-industry disruptors (like the FAANGS companies) offer attractive alternative career paths. Participants identified strongly with these challenges.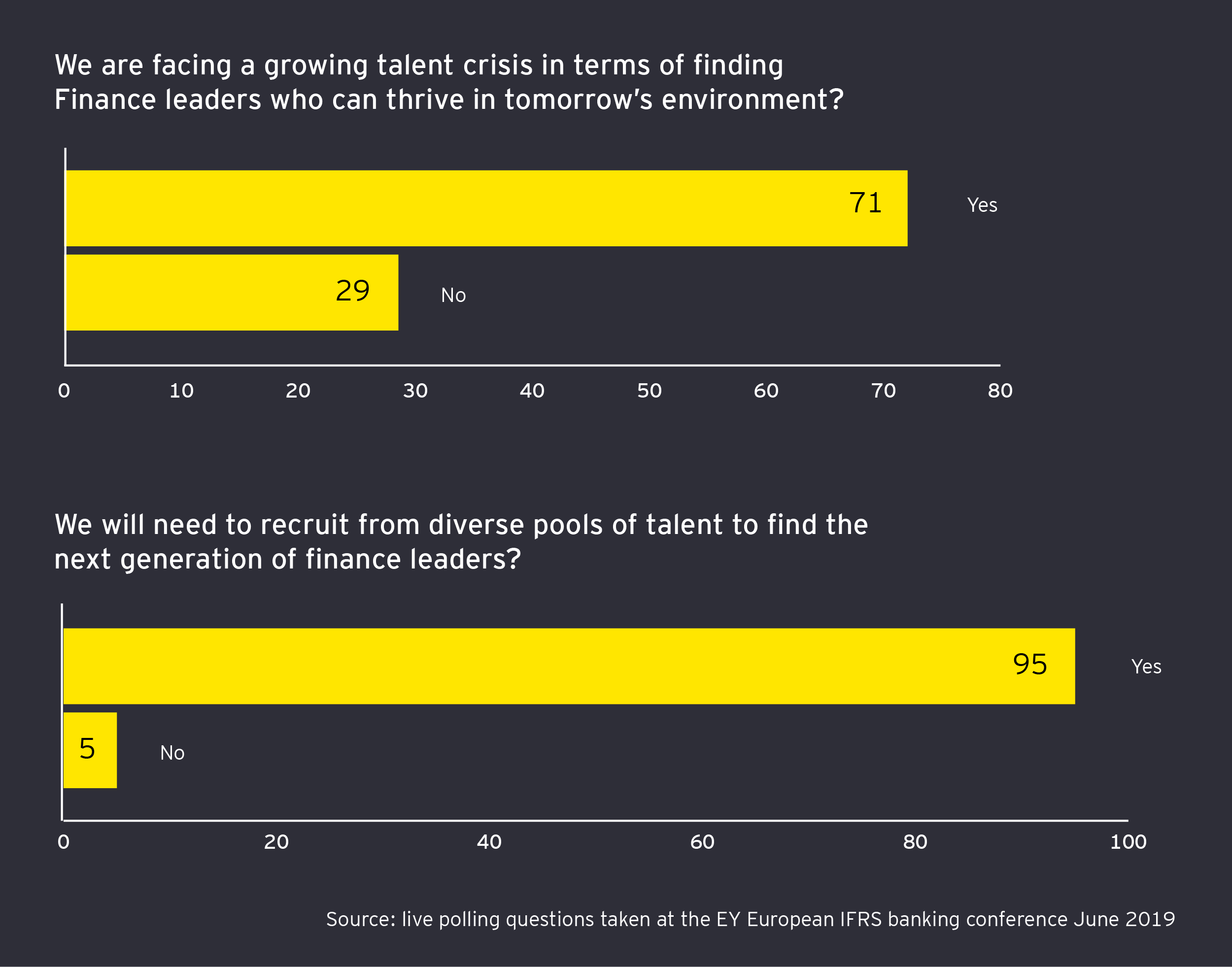 While there are exciting possibilities for banks' finance functions to add to the value they provide to their organizations, there is still have some way to go before they become finance functions of the future.