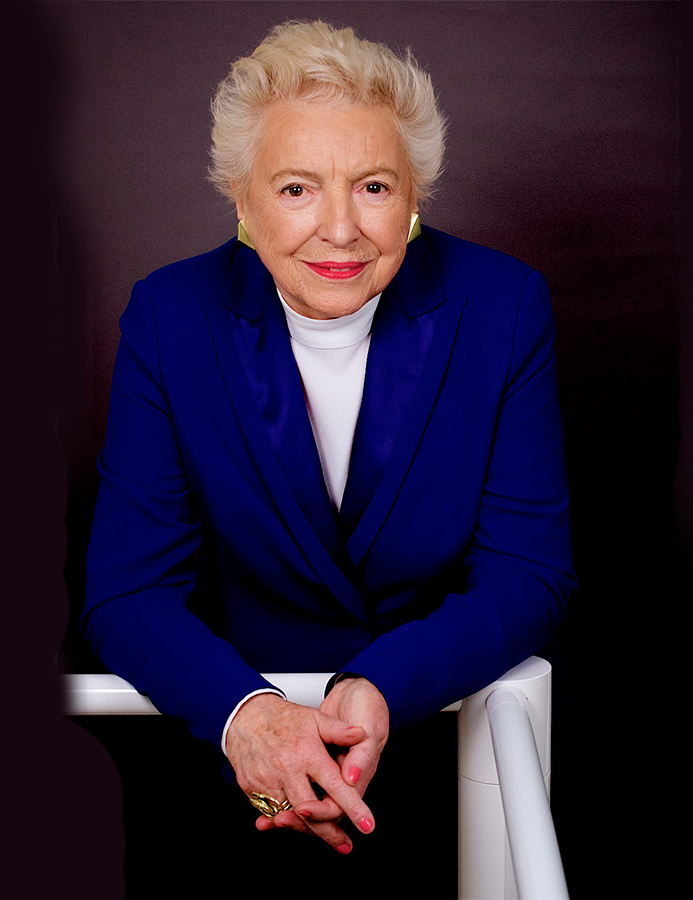 EY Lifetime Achievement Award
Dame Stephanie Shirley, CH
Dame Stephanie (Steve) Shirley CH, age 86, is a workplace revolutionary and successful IT entrepreneur turned ardent philanthropist.
Her life story begins with her 1939 arrival in Britain as an unaccompanied Kindertransport refugee. In 1962, she started a software house, Freelance Programmers, that pioneered new work practices and changed the position of professional women, especially in hi-tech. She went on to create a global business and a personal fortune shared with her colleagues; she made 70 of her staff millionaires at no cost to anyone, but herself.
Since retiring in 1993, her focus has been increasingly on philanthropy based on her strong belief in giving back to society. In 2009/10 she served as the UK's first ever national Ambassador for Philanthropy. Her charitable Shirley Foundation has initiated and funded a number of projects that are pioneering by nature and strategic in impact, totalling £67m to date. The focus is on IT and her late son's autism.
Her memoir Let IT Go was published in 2012. It has sold 20,000 copies and Penguin re-published in April 2019 with a view to distributing it worldwide. A big screen film is also in the making and filming starts later this year.
Dame Stephanie has been much honoured. In 2013, she was named by Woman's Hour as one of the 100 most powerful women in Britain. In 2014, the Science Council listed her as one of the Top 100 practising scientists in the UK. In 2015, Dame Stephanie was given the Women of the Year Special Award. Her TED Talk in 2015 was to a standing ovation from more than a thousand of the world's most recognised technical entrepreneurs, thinkers, creators and doers. It has received 1.9m views. In 2017, Dame Stephanie received a Companion of Honour, one of only 65 people worldwide to receive such a recognition.