Director independence and board effectiveness

The final panel looked at how true independence of directors is key to building an efficient and high-performing boards, which is at the heart of sound corporate governance.
"
Setting the right tone at the top and having a strong corporate culture is key for audit quality. Audit is not just a business but rather a public duty.
Sorana Baciu
President, Independent Directors Association
Carmine Di Noia
Commissioner, CONSOB & Deputy Chair of the Corporate Governance Committee, OECD
Gian Piero Cigna
Associate Director, Senior Counsel, Corporate Governance, EBRD
"
Corporate governance is not a science, but rather, an art, a living argument which is based on discussions, our own perceptions and intelligence.
Merima Zupcevic Buzadzic
Corporate Governance Lead for the Europe and Central Asia, IFC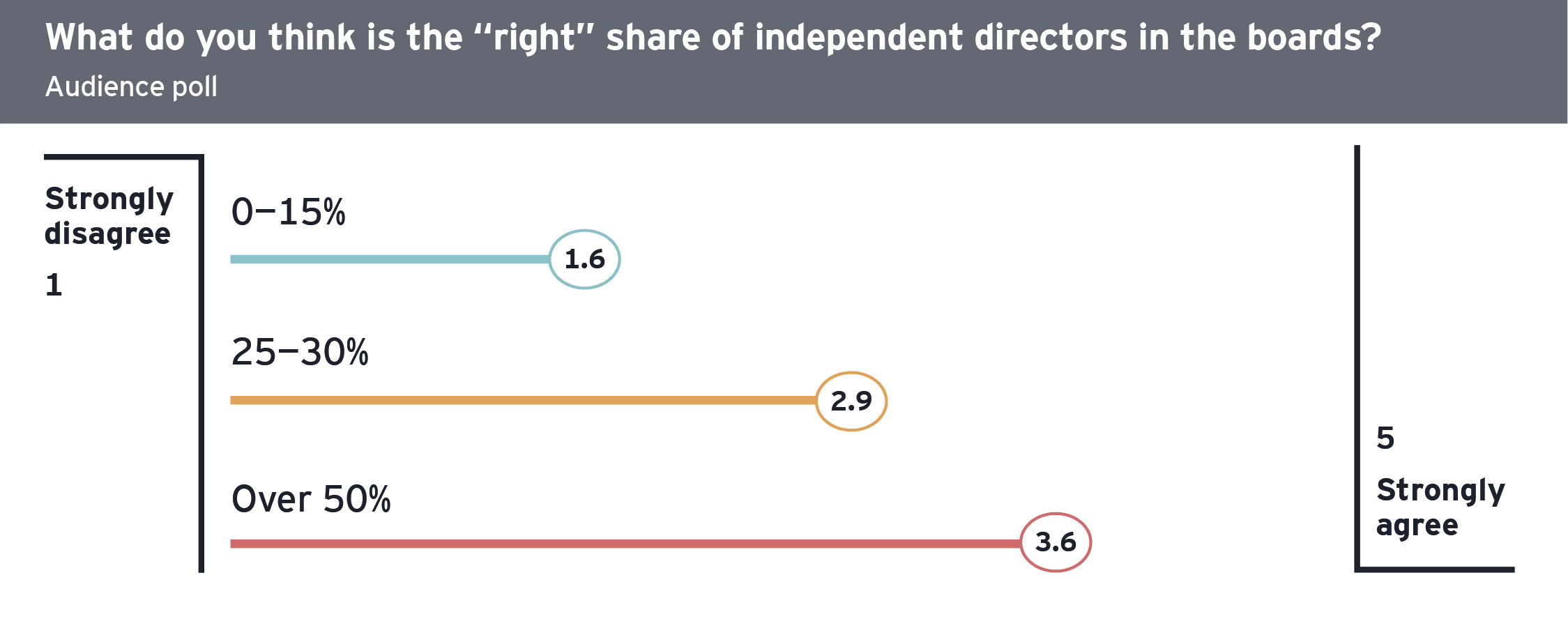 "
Unless we leave time for boards to do business, we may end up transforming them into a mere compliance exercise.