Transforming service delivery
---
We need to optimise the way work gets done by increasing the use of automation, assets and solutions as well as using much more distributed delivery through increasing the number of off-site hours we utilise from Global Delivery Services (GDS) and the Belfast Delivery and Innovation Centre (BDIC), this will help us to:
Drive efficiency and improve our margin
Continually meet and exceed our client expectations
Attract and retain top talent
Outpace our competitors and remain market relevant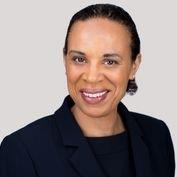 Tracey Harrison
UK&I Advisory
Chief Innovation Officer
Transforming Service Delivery is all about optimising how we do our work both for ourselves AND for our clients. This includes automating many more of our processes and using more tools, assets and solutions in what we do. It also includes a much greater use of "distributed delivery", i.e. having teams that include colleagues from the Belfast Delivery and Innovation Centre and GDS in India, Poland or the Philippines to really bring the best of EY to our clients. EY has a wealth of innovative Technology solutions.
We've invested heavily in Technology – to solve our clients' issues and to make what we do more efficient.